Custom designed luxury pools, patios, outdoor kitchens and outdoor living
Swimming pool installation is a task that should be done with precision and strict attention to detail. At Lake Norman Signature Pools & Patios, we have the skills and experience required to make swimming pool installation a positive experience for our clients
Read More
At Lake Norman Signature Pools & Patios, we realize that certain features one homeowner wants in his or her custom swimming pool isn't necessarily what every other homeowner in Mooresville, North Carolina wants. Because of this, our custom swimming pools are catered to the exact specifications of every homeowner with whom we work.
Read More
For backyard design, swimming pools, paving services and more in the Mooresville, NC area, contact us at Lake Norman Signature Pools & Patios!
Do you spend your summers in the Mooresville, North Carolina area envying the pools in your neighbors' backyards instead of lounging in a backyard oasis of your own? Instead of spending this summer and the summers that follow being jealous, let us at Lake Norman Signature Pools & Patios create a swimming pool in your backyard that competes with the finest resorts. If you want a pool with a waterfall feature or a slide for your kids to play on when it gets hot, we can do it. Our goal as a company is to turn your dream pool into a reality, right in the comfort of your own backyard.
However, creating luxurious pools isn't the only thing we are capable of—we not only want to help you install the pool of your dreams, but we can also turn your whole backyard into a place that's perfect for entertaining, relaxing, and just enjoying the beauty of the outdoors. We can also turn your existing patio from a boring slab of concrete into an artistic and stunning asset that enhances the overall look and feel of your backyard.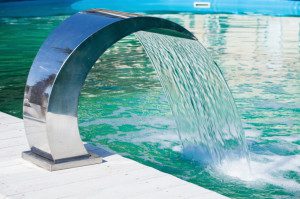 Throughout the entire design and installation process, we will be there to answer all of your questions in order to ensure that you are completely happy with the new pool or patio in your backyard. Contact us today for an on-site consultation.
---
We can create outdoor kitchens, fire pits, custom swimming pools, and much more to make your Mooresville, NC backyard just like a luxury resort!
704-746-9277
Call Us today! We would love to talk to you about making your dream pool a reality.
Contact Us Today
If you have any questions about our services, or if you would like to request an estimate, please don't hesitate to contact us.
Contact Us