Property owners in Denver often turn to us for installation and maintenance of inground swimming pools.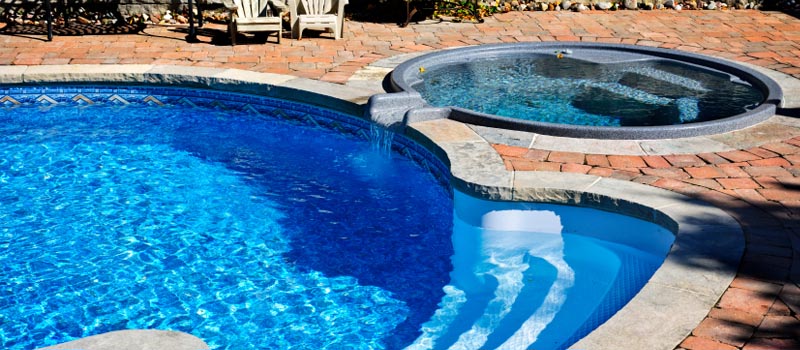 Having a swimming pool at your home offers a great spot to cool off, make memories, and relax with your loved ones. The right pool can also improve your property value. Inground swimming pools are some of the best options available to property owners, since they come in a variety of sizes, shapes, and styles. In fact, an experienced swimming pool contractor can design a pool in just about any shape or size, helping to maximize the available space in your backyard.
Property owners in Denver, North Carolina often turn to us at Lake Norman Signature Pools & Patios for installation and maintenance of inground swimming pools. Most inground swimming pools are constructed of fiberglass, concrete, or vinyl, and then covered with a layer of textured plaster to add depth. The plaster comes in several colors, so you can add a brighter shade to your pool, although most pool owners opt for blue, gray, or white. Black-bottomed swimming pools are unique and can help attract the sun's rays for natural heating of the water. You can also choose vinyl liners, available in solid colors or designs, or you may want to install tiles on top of the plaster coating.
When you rely on us at Norman Signature Pools & Patios for an inground swimming pool, you can feel confident that you will get the ideal pool for your home. We work closely with each of our clients to get a better understanding for what they want and remain in constant communication throughout the installation process.
---
Inground Swimming Pools in Huntersville, NC
Inground Swimming Pools in Lake Norman, NC
Inground Swimming Pools in Cornelius, NC
Inground Swimming Pools in Davidson, NC
Inground Swimming Pools in Mooresville, NC