If you're like most homeowners, then you've probably dreamed of adding a pool to your property so that you can enjoy the convenient relaxation and recreation they provide. Our goal here at Lake Norman Signature Pools & Patios is to help you make those dreams a reality, and the first step in creating your ideal pool is always to find the right swimming pool contractor. In our experience, many people find the process of selecting a contractor to be confusing or overwhelming, so in this article we'll go over some red flags you can watch out for in order to avoid a frustrating experience.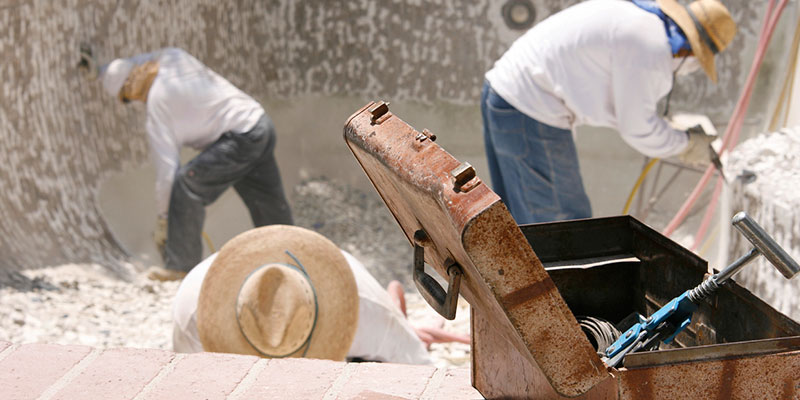 Being New in Town. While every swimming pool contractor has to start somewhere, it's hard to know whether a contractor is reliable when they haven't been established in your area for very long. If you want to minimize your financial risk, we at Lake Norman Signature Pools & Patios recommend choosing a company that has been in business for at least five years.

Not Providing References. A reputable swimming pool contractor should have a history of successful projects that they're proud to show off and should therefore be willing to provide a list of past customer references when courting new clients. Our team at Lake Norman Signature Pools & Patios feels that our track record speaks for itself, and we are happy to put you in touch with former clients who will discuss their experiences with us. If a contractor hesitates to provide references, then you should look elsewhere for the help you need.
Communicating Poorly. Adding a pool to your home is a big undertaking that will require a lot of back and forth between you and your swimming pool contractor. Because of this, it's important to find someone who will communicate well, making sure that you have all the information you need. If a prospective contractor isn't willing to answer your questions, or speaks to you unprofessionally, then you should take your business elsewhere.