Many homeowners want to put in a pool someday, but often find themselves putting it off for one reason or another. We at Lake Norman Signature Pools & Patios want to help homeowners like you receive the pool they've always dreamed of, and we have found that people are more ready to take the plunge when they have a clear understanding of what to expect. To help give you the push you need, in this article our team will provide a brief overview of the pool construction process—we hope that our description helps you see the possibility of adding a pool as something real and achievable.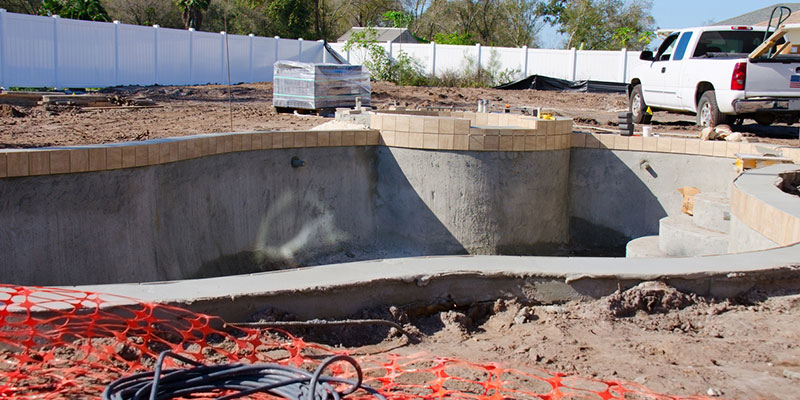 The pool construction process begins with creating a plan. We at Lake Norman Signature Pools & Patios specialize in creating custom pools that give you everything you've been dreaming of, so you can count on us to design the ideal pool for you. Once the plan is finalized, we secure the necessary permits, then paint out the layout on your property. The next step is excavation, in which the form boards are installed and dirt is removed, to create the hollow that will be your pool. After the pool area has been dug out, we install the plumbing elements that will keep your pool full and clean. Next, we add steel supports and pour the concrete for the pool shell.
When the concrete of the pool walls has cured, our team at Lake Norman Signature Pools & Patios will move on to installing the surrounding decking and adding the waterline tile for the finishing aesthetic touch. The final steps are to add the interior finish and cure it properly, then fill the pool with water and start the filtration mechanisms. Once all these phases of pool construction are complete, you can begin enjoying your new pool.