Have you ever been on vacation to somewhere that felt so luxurious that you did not want to leave? Chances are that there was a swimming pool involved that made you feel like you were in the lap of luxury. Vacations are wonderful because they get you away from the normal day-to-day life and experience something new and exciting. But maybe you are ready to add a little of that luxury to your everyday life. You might wonder how you can do this, and the answer is simple – put a swimming pool in your backyard. There is nothing better than having constant access to your very own backyard oasis where you will feel like you always have a little bit of that vacation vibe at home. A professional pool builder can handle pool installation for you, so you can get on your way to enjoying a little more luxury in your life.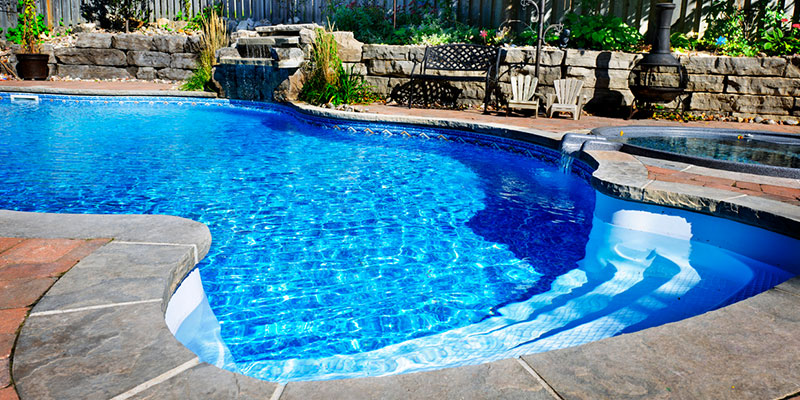 The great thing about pool installation is that it is completely done by an experienced professional, but they will work with you every step of the way to make sure that you are in love with the layout and design of your pool. They will see what size of pool you can have based on the space you have available and what design can work in that space. You can choose different shapes, designs, and add little extras that make your pool completely customized and ensure that it will fit all of your needs. You can also add things like water features, a stamped concrete pool deck, and landscaping that will really transform your pool into a luxurious oasis you can enjoy whenever you want.
Contact us today at Lake Norman Signature Pools & Patios if you would like to learn more about pool installation and the services we offer. We can help bring some of those vacation vibes into your home that will make every day feel like an adventure. We do excellent work, have a lot of experience, and can have your pool installed and ready to swim in faster than you might think.