Planning for a pool includes planning for the entire space, not only the pool itself. You wouldn't want a swimming pool installed without the finishing touches completed. Pool landscaping and paver installation are necessary to get the complete and rewarding result your family deserves. Although a pool is usually the focal piece of an outdoor space, the rest of the elements make a huge impact on whether the space is safe, enjoyable, and truly meets your needs.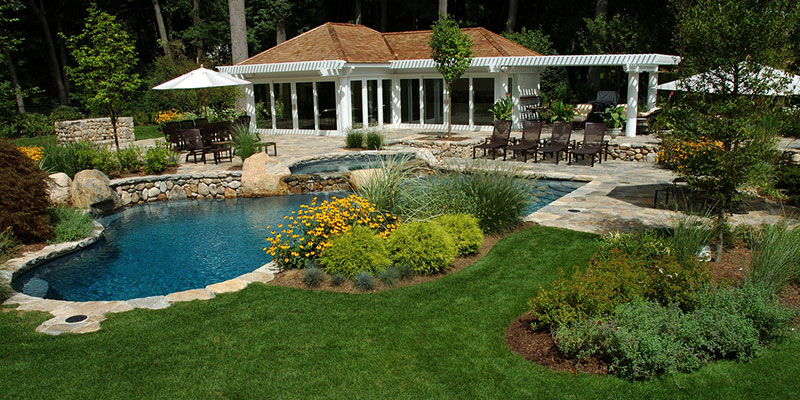 There are other reasons why pool landscaping should be part of the installation process. First of all, nobody else would be as knowledgeable about the right way to do the finishing touches than the company that installed the pool. They won't make a mistake that could damage your new pool or cause it to have problems down the road. They also have a handle on what would be the most aesthetically pleasing additions.
At Lake Norman Signature Pools & Patios, we believe providing pool landscaping and paver installation that completes your project gives you the best overall satisfaction with the result. We want your dream to come to life, so we want to discuss all the specifics of your needs and wants to make sure we are taking all the details into account. Our process includes seeing your Mooresville, North Carolina area home with 3D rendering, so you know exactly what to expect from your swimming pool and backyard design. Reach out today to learn more.