may have done some research on the different types of pools that are available and feel that you are finally ready to get the building process started. While there are many swimming pool contractors to choose from, there are a few things you should consider before making your final selection.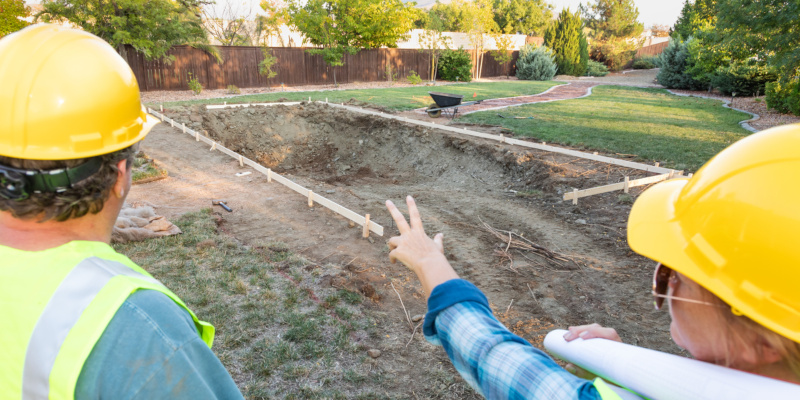 You are Hiring a Foreman. When you hire a company to build your pool, you are basically hiring a foreman who will oversee the entire process from start to finish. Make sure the builder is capable of managing all of the different subcontractors from plumbers to electricians as well as those who will be doing the finish work, depending on what type of pool you choose.
Get Multiple Bids. Don't make your decision on price alone. Do your research to see if they are a member of the Association of Pool & Spa Professionals, which certifies builders, and whether or not they have a good reputation. Find out how long they have been in business, ask for references and read online reviews.
Licensed and Insured. Make sure that the swimming pool contractors you are considering are licensed through the state and have both worker's compensation insurance as well as liability insurance to protect yourself from lawsuits and other liabilities in the event that something goes wrong.
Contract. Make sure that all aspects of the job are clearly specified in a contract, including price, warranty, and length of time until completion, and signed before the work begins.
A pool in your backyard will be an investment that your family will enjoy for many years to come. When it comes to swimming pool contractors, take your time and thoroughly weigh your options when narrowing down who you will choose to do the work. If you feel that you are ready to take the plunge and make your dream of building a swimming pool a reality, please call us at Lake Norman Signature Pools & Patios today!