If you are planning to begin the process of talking with swimming pool contractors, you should be prepared to answer three fundamental questions. You don't have to make a decision right away, and you can feel free to ask questions that will get the information you need to proceed, but you will need to address these before your swimming pool can be designed and built.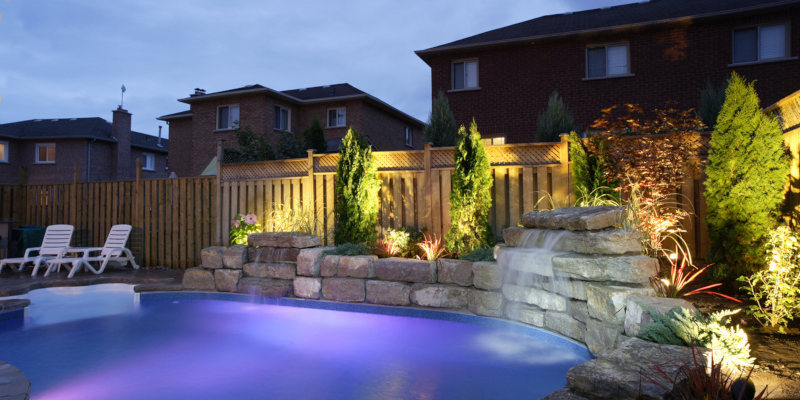 How Big? Several factors determine how big of a swimming pool your swimming pool contractors can build. At the top of the list are your budget and the size limitation of your property. Those might set the upper limit, but your personal objectives can reduce the size of the pool from there. For example, what other features do you want to incorporate in your backyard design?
How Deep? There are unlimited ways to design swimming pools, so consider how you plan to use the pool so that you can decide how deep you want it. Keep in mind that it can all be one depth or there an be several different depths, from a shallow Baja shelf to a deep end for diving.
What Shape? It used to be that swimming pools were built in mostly rectangular, kidney, and oval shapes, but now the possibilities are endless, with the most complex shapes being possible and more common than you might think. Complexity can add cost, however, so be sure to let the swimming pool contactors know what your budget is before discussing a unique shape.
At Lake Norman Signature Pools & Patios, we strive to be the best swimming pool contractors in the area. We accomplish that by taking the time to learn your objectives and answer your questions so that the end result is a backyard design that is both beautiful and functional. Call today to schedule a consultation, and we'll expand on the size, depth, and shape fundamental questions and how they apply to your vision.