Relishing the last few decent days of summer heat by taking a dip in your own outdoor pool can be an exhilarating experience. Not only can you feel the change of seasons in the air, but you also have the opportunity to soak in the feeling of summertime in your own backyard for an extended time period. If you truly want to enjoy the full effect of a last-ditch staycation, perfect pool landscaping is key.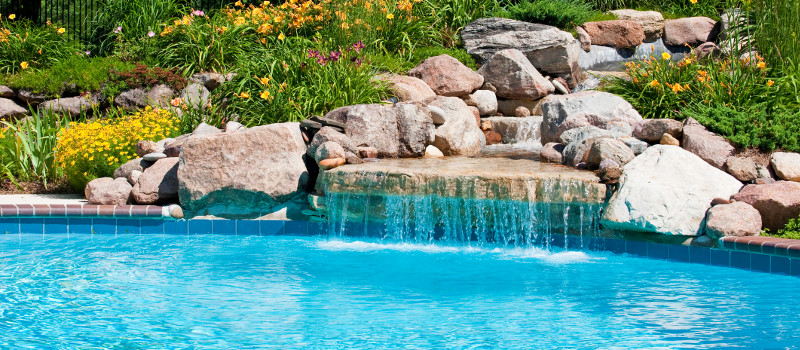 Pool landscaping can create an idyllic location. Imagine your pool surrounded by beautiful paving stones, an outdoor kitchen or fire pit, lounging chairs and enjoyable company. Can you see it yet? If you feel that your pool landscaping is lacking, we can assist you in remedying the situation. We can install a new pool to your specifications, or even remodel your current pool if you feel that it just needs a few moderate adjustments. Our goal is to assist you with the design and overall flow of your backyard and pool so that everything fits together cohesively. How nice would it be to have a classy fire pit next to the pool so you can enjoy a nice autumn BBQ when the thought strikes you? We can help to make that dream a reality.
Get ready to end this October with a pool party that will make neighborhood history. Contact us at Lake Norman Signature Pools & Patios to see how we can help you to achieve pool landscaping that is certain to impress your guests.