Many property owners who have swimming pools have spent a lot of time and money to turn that swimming area into a lush, green oasis. You can transform your own residential swimming pool into a relaxing spot by adding or improving the pool landscaping. Whether your yard is big or small, you can add tall trees, full shrubbery, or colorful flowers that will make swimming in the pool that much more enjoyable.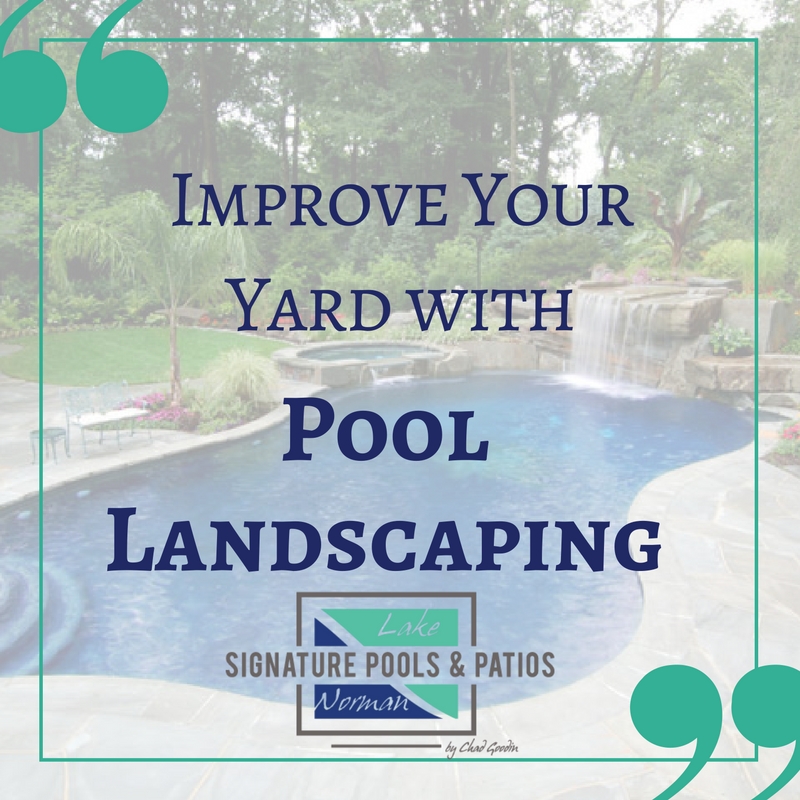 At Lake Norman Signature Pools & Patios, our pool landscaping experts recommend choosing plant life that is native to your environment, so it will thrive in the climate. If your yard has more shade, you can select plants that don't require a lot of sunlight. You may want to steer clear of trees or bushes that frequently drop leaves or berries, as this may add more work when you clean the pool. Pool landscaping is a fun and easy way to improve your outdoor space and encourage friends and family members to come over and take advantage of the area.
When you choose an expert to help with pool landscaping or pool installation, you can't go wrong by choosing us at Lake Norman Signature Pools & Patios. We are members of The Association of Pool & Spa Professionals, an association that is accredited by The American National Standards Institute and maintains strict requirements for pool and spa installation. When you choose us, your swimming pool will always meet local and national building codes, and will be much safer for you and your family.