When you need paving services for your pool patio and matching landscaping areas, there's a lot to consider. You want everything to look customized, coordinated, and sophisticated. That's why you are reading this blog. You are the savvy, successful consumer who is smart enough to be asking the right questions: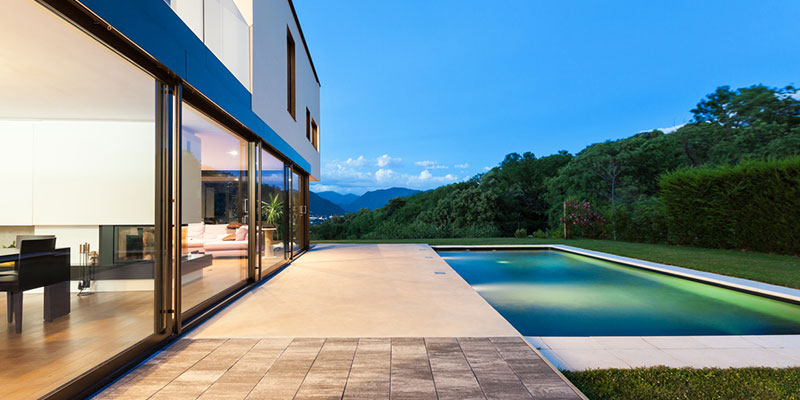 What will look fantastic next to my home and yet provide a unique twist in my landscape design for a fresh experience outdoors?
What will provide a safe and relaxing time for me, my kids, and our family's friends – where we can all relax when we want – and in the meantime worry as little as possible about extensive maintenance, repairs, or even small injuries from slippery surfaces?
What will be the most energy efficient surrounding my home and the most comfortable to walk on when the sun is beating down on it all day?
What has my sophisticated style, but matches my intelligent use of my hard-earned resources?
Balancing the answers to these questions has led to the offerings delivered to the customers of Lake Norman Signature Pools & Patios paving services. We are among the parties that believe that today's concrete technologies allow for a stylish array of options that are not only cost effective, but one of the safest options on the market for pool patio areas. The advantages of obtaining stylishly stained and stamped concrete or concrete pavers are manifold when it comes to pool patios:
Alternating looks and styles can flow easily with poured concrete work. With stamped and stained concrete, there are so many options it is not even possible to summarize them all here in one blog.
Poured slab concrete creates needed traction better than nearly all other pool patio options, including stone, tile, and wood. Pavers are a close second if well-installed and maintained.
Concrete can not only have additional heat-resistance technology applied to it but is naturally reflective rather than heat-absorbent when it comes to the sun's rays.
Concrete slabs are a cost-effective way to vary style around a pool and yard area.