There really is nothing that adds beauty to your yard quite like a swimming pool. Swimming pools create a perfect landscape that just can't be beat. You can add shrubs, flowers, trees, and plants to the landscaping to create the perfect outdoor oasis. So, if you are looking for a great way to add beauty to your backyard landscape, you should seriously consider having a swimming pool installed. Not only are pools beautiful, but they are fun for people of all ages. Everyone loves to swim, splash around, and lounge by the pool. You can create wonderful memories having pool parties with family and friends.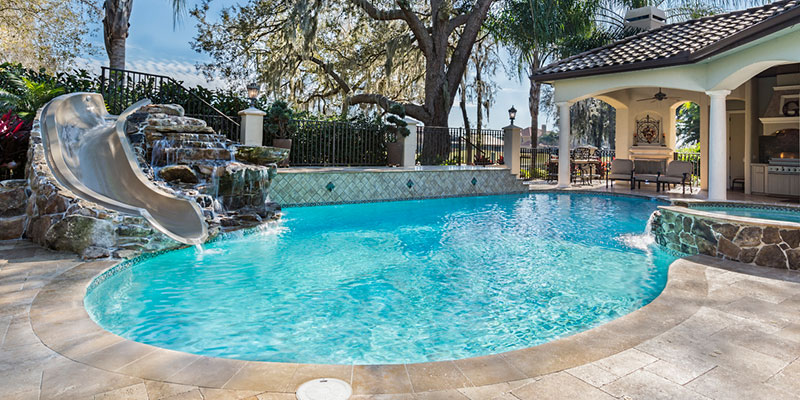 When you are considering having a swimming pool built in your yard, it really is best to consult a professional. Not only can they determine a good placement for a pool and what size of pool is possible for you, but they also have great design ideas and can incorporate your wants and needs. They can not only build your pool, but they can provide all the finishing touches that will really make your pool shine. They can add pool features such as waterfalls, water features, a slide, diving board, or even a section of the pool for wading. They can also finish off the pool decking with beautiful pavers or stamped concrete. You will love the beauty pools will bring to your yard, and as a bonus, you get to enjoy swimming too.
Contact us today at Lake Norman Signature Pools & Patios if you want to learn more about pools, installation, and design processes. We will go over everything with you and help you find the perfect pool design for your property. We are experienced and reliable, and we will work hard to get your pool done in a reasonable amount of time. We do quality work and build very beautiful swimming pools.