Perhaps no other pool landscaping feature creates more tranquility and beauty than the sight and sound of falling water. With a Sheer Descent waterfall from Jandy, you can enjoy your spa or pool from within and from your deck or patio.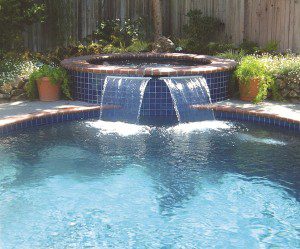 Sheer Descent waterfalls produce an arc of crystal clear water that can be adjusted from a rushing mountain cascade to a silent, glass-like sheet of water. Captivating additions to any existing, remodeled or new pool, Sheer Descent waterfalls come in various lengths, including extended-lip and curved models.
Features:
A wide range of effects that can be adjusted easily to suit your environment or mood.
Available in clear, light gray and white.
A variety of styles to suit the design of your pool landscaping, including Rain Arc, Sheer Arc, Sheer Curtain, Sheer Rain and Sheer Descent.
Sheer Descent with Extended Lip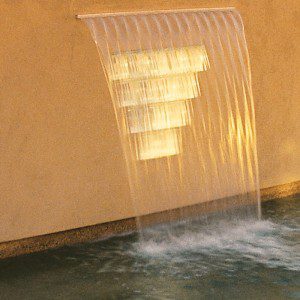 This 6-inch extended lip waterfall produces exactly the same effect as the regular 1-inch lip, but allows for installation of stone or brick on the face of an elevated beam.
Sheer Descent Super Radius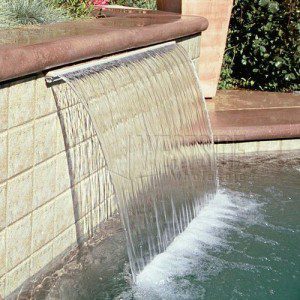 This is a 12-inch radius waterfall that produces the same effect as the 6-inch extended lip model. However, when an extreme radius curve is required, it must be specially ordered from the Jandy/Zodiac factory.
If you're looking for professional paving contractors and pool landscaping specialists in the Mooresville/Lake Norman area of NC, contact us at Lake Norman Signature Pools & Patios today!