We design custom swimming pools for properties throughout Huntersville.
When you're thinking about investing in a swimming pool for your property, you may not want a pool that looks exactly like every other pool on the block. Some pool designers offer a standard size and shape, but this can start to look a little stale when everyone in the neighborhood has a similar swimming pool in their yard. At Lake Norman Signature Pools & Patios, we understand that each of our clients has unique needs, and we offer custom swimming pools to accommodate those needs. Instead of offering a single type of pool, we'll visit your property and come up with a design that maximizes the space while creating a beautiful and appealing look for your yard.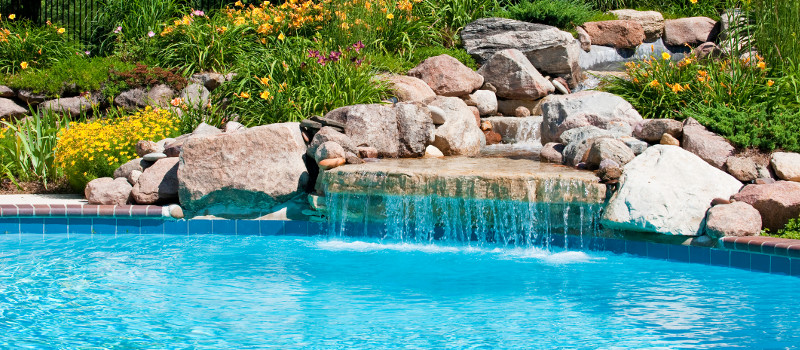 We design custom swimming pools on properties throughout Huntersville, North Carolina. If you've always wondered what it would cost to add a pool to your property, now is the time to get a no-risk estimate. As you consider the investment, make sure to think about how much value a custom pool can add to your property. If you ever plan to sell the home, having a pool in the yard can make a big difference to potential buyers. Custom swimming pools are even more appealing, since they maximize the space and often come with aesthetic enhancements and beautiful paved decks.
Get ready to design the pool of your dreams!
At Lake Norman Signature Pools & Patios, we can make your dream of having a custom swimming pool and deck become a reality. We have years of experience and have designed many pools for our valued customers in the Huntersville area. Contact us today to get started!
---
At Lake Norman Signature Pools & Patios, we proudly design custom swimming pools in Huntersville, Mooresville, Cornelius, Davidson, Denver, and Lake Norman, North Carolina.