If you have a pool in Huntersville that needs some major updating, call us to talk about swimming pool renovations ideas.
Swimming pools definitely have a lifespan, like any other features of your home. If you have a swimming pool at your home in Huntersville, North Carolina that has seen better days, you don't have to live with it. Call us here at Lake Norman Signature Pools & Patios and we can help with all your needed swimming pool renovations.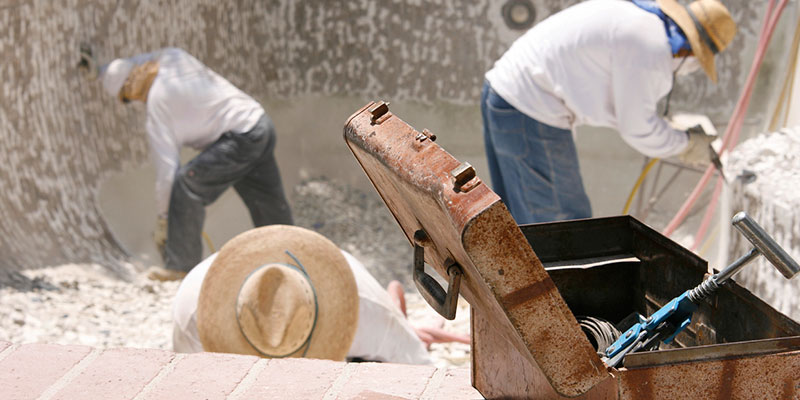 We recommend swimming pool renovations for two primary reasons:
You aren't happy with the look of your pool: If it's time to replace worn or outdated tile in your pool, we can make it look great all over again. Or maybe you want it to be a different shape.
You aren't happy with the function of your pool: Perhaps you want to add a hot tub or spa as a new feature. Maybe your kids are begging for a water slide. Maybe you want to take your pool to the next level with a rock waterfall feature. Or you may want to increase the depth of your pool or even make it shallower. If your pool doesn't work for you, we can help.
Whatever your reasons for considering swimming pool renovations, you can be sure that we will pay attention to your requests and answer your questions. We want your pool to look the way you want it to look and to function the way you want it to function. Whether you are looking for something classy and sophisticated or you are looking to enhance the summer fun, we can help.
Call today to talk about your swimming pool renovations or any other backyard projects you have in mind.
---
At Lake Norman Signature Pools & Patios, we proudly offer swimming pool renovations in Mooresville, Cornelius, Davidson, Denver, Huntersville, and Lake Norman, North Carolina.