Fire pits are a wonderful way to spend time in your outdoor space. Whether you want them as a main focal point in your backyard design or are interested in using them as more of an accent to a gathering space, there are many beautiful fire pits and designs that can work with any space. If you have been considering fire pits and options for your space, consider some of these tips and tricks that can help you customize your space.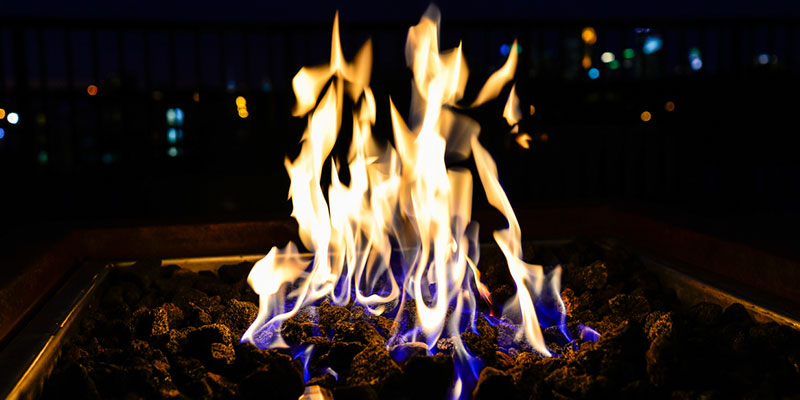 First, consider how you want to use your fire pit. Do you want the option to bring it around the yard? Do you want a designer focal point? Determining how you will use your fire pits will help you determine which style and design you should choose from.
Second, think about what you want to use for fuel in your fire pit. Sometimes the type of fire pit you choose will make this decision for you, but not always. If you are considering a wood fire pit, you can choose almost any option. However, if you want a statement piece, choosing something like a glass pebble fire pit with gas fuel options can be considered.
Third, consider the shape of your firepit. The design of your yard space may need to be considered if you are working with a partially designed yard or one with limited spacing. However, if you're starting with a blank slate, you can choose almost any size, scope or shape of your firepit. Traditionally, fire pits are round, square, rectangular or more of a hearth design that is built into an outdoor fireplace.
If you have questions about how you can customize your fire pit for your backyard space, please contact us here at Lake Norman Signature Pools & Patios today.