Outdoor living spaces are an excellent investment to make when you want to have an ideal space to entertain and relax, and they are also an improvement that adds value to your home. Inground pools and outdoor kitchens really go together exceptionally well. Here are a few reasons and situations that demonstrate that outdoor kitchens are the perfect partner for an inground pool.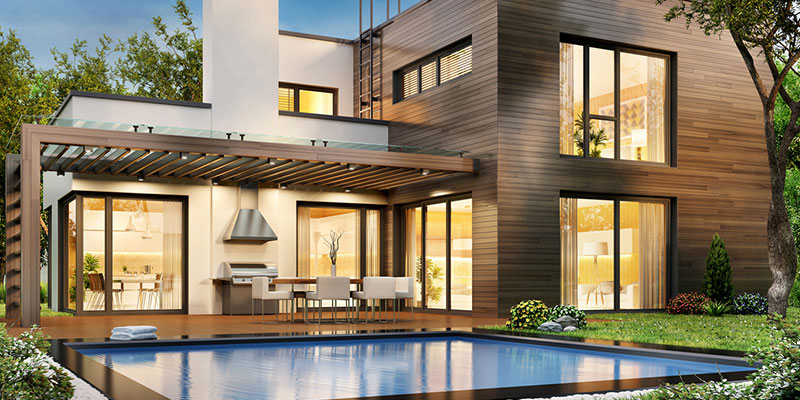 Swimming can make you hungry, and you can make up a meal without having to dry off to go inside the house.
You can easily entertain a group of friends and family without messing up the interior of your home.
After cooking up a meal and sitting down to eat, you can enjoy the view of your swimming pool, as well as any water features you have had installed, such as a waterfall or fountain.
Ease of communication between guests and the outdoor chef rather than having to leave them on their own as you go inside to prepare a meal or snacks.
Enjoy the aroma of grilled meats and veggies while swimming in the pool.
Quick serving of food since you're closer to the pool.
Not letting pests into the house when opening the door several times to bring prepared dishes outside to serve to pool guests.
These are just a few of the reasons to consider an outdoor kitchen when having an inground pool installed. At Lake Norman Signature Pools & Patios, we are happy to help you have the backyard design that best fits your needs. For example, we can assess the space you have to make recommendations about overall layout and flow that works well between outdoor kitchens and inground pools. Contact us today to learn more or schedule an appointment at your Mooresville, North Carolina home.