Are you thinking about installing a swimming pool at your home, but aren't sure if you're ready to take the plunge? There are many things to consider when deciding to install a swimming pool. Let's discuss some of the pros and cons of owning a swimming pool.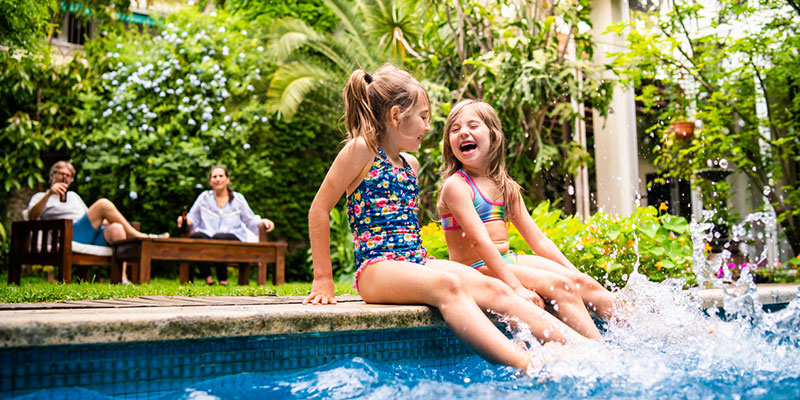 Pros – Some homeowners may consider the maintenance and upkeep of a swimming pool to be a disadvantage to owning a swimming pool. We are here to say it is not. There are many resources available to help you learn the necessary steps to keep and maintain a beautiful swimming pool. If you have no interest in learning these steps, then there are companies that will do the cleaning and maintenance for you. Swimming pools are fun for everyone. They allow for excellent exercise and help to make memories that last a lifetime. They are also a wonderful way to keep cool in the hot summer.
Cons – Swimming pool maintenance can take some time to learn how to do and then complete when needed. Swimming pools can be dangerous to people who do not know how to swim. This can be a serious concern to families with small children. Luckily, there are many options to protect your family. There are very attractive and effective fencing and perimeter options to help protect non-swimmers from getting hurt.
Swimming pools are a wonderful feature of a home that can offer years of fun and safe enjoyment. From poolside parties and barbeques to after dark dips in the pool, we know that you will love your new swimming pool. Here at Lake Norman Signature Pools & Patios, we can help you with all of your backyard pool dreams.